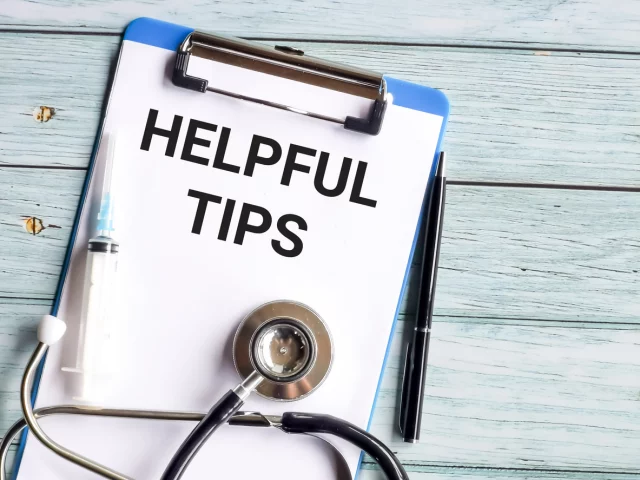 Switching home TPN providers can feel daunting. Whether you're looking into switching by choice or by necessity—dissatisfaction with your current provider, moving to a new location outside your current provider's coverage area, or changes to your insurance—you're bound to have many questions about what comes next.
Many people on home TPN feel as though they don't have a choice when it comes to their TPN provider. But that isn't true.
Being on TPN isn't a choice, but who you choose as your home TPN provider is.
For whatever reason you may be switching your home TPN provider, you should always start by talking with your doctor about your situation. Once you're ready to start looking, here are some good questions to ask over the course of your research:
Will this new home TPN provider take my insurance?
The prospect of dealing with any chronic condition without sufficient insurance coverage can be daunting for anybody. Ensuring your new home TPN provider works with your insurance is critical.
Many home TPN providers have dedicated insurance specialists who can help evaluate your coverage with an insurance check. These specialists know insurance inside and out and can usually steer you in the right direction regarding coverage options, including what you'll pay in premiums vs co-insurance, co-pays, and out-of-pocket expenses, and whether you will have additional coverage options available to you.
Does my new TPN provider allow me to choose my supplies?
Long-term home TPN patients often become familiar with which supplies work best for them. Some home TPN providers make the final call of the type and quantity of supplies you will receive, typically stocking one or only a few types of supplies for cost and convenience reasons.
If you've become dissatisfied with the level of choice your current provider allows, it might be time to see what else is out there.
You know what works best for your unique home TPN care situation. Look for a home TPN provider that puts the decision in the hands of their patients, allowing them to choose the infusion pump and supplies that work best for them.
How does my new provider ensure there is no disruption of my TPN supply?
Switching TPN providers doesn't have to feel daunting. The right home TPN provider for you will ensure that you don't have to worry about a lapse in treatment.
Especially if you travel often (or at all), a home TPN provider's ability to ship supplies to your location quickly and avoid supply disruptions, wherever you are, is a must. When researching a home TPN pharmacy, ask each one the average time in transit it takes for TPN patients to receive their supplies and how responsive they are to emergency situations.
Keep these questions on your mind as well:
How easily can a new TPN provider provide their services where you live?
Are their deliveries timely?
How wide is their coverage area?
How easily can they help you maintain your access to home TPN, wherever you are? What happens if you accidentally break or lose a TPN bag?
Will they come through in an emergency?
If the home TPN provider you're considering has an insurance specialist, be sure to ask about how they handle shipping across state lines or sudden changes in insurance benefits.
To ensure that there is no disruption in your home TPN supply, your new provider should proactively confirm the current delivery schedule for your supply and future delivery schedule (if different), confirm that your current supplies are on-hand, review your current medications, and review orders with your physician prior to switching.
A new home TPN provider is sure to have these issues settled before you formally go through with switching. Then, you can rest assured that switching won't disrupt your TPN treatment and that you have nothing to worry about.
Can the TPN provider work with my physician?
If you have a good relationship with your physician—whether a general physician, a gastroenterologist, surgeon, pediatrician, or internist—look for a home TPN provider that believes in maintaining your continuity of care in collaboration with a multidisciplinary team (pharmacist, nurse, dietitian, doctor). Experienced home TPN providers can help you stay on top of your progress, monitor labs, and make recommendations right to your doctor for adjustments to your home TPN formulations.
Consider your home TPN provider an extension of your doctor's care team—from hospital to home and beyond—the better they work with your existing care team, the better your treatment will be.
Will the TPN provider support me when I need to travel?
TPN doesn't—and shouldn't—confine you to your home. Living with home TPN does mean, though, that there are some new logistical considerations to keep in mind when planning your travel.
Considerations such as:
Knowing how to navigate an airport and the TSA screening process on home TPN
Ensuring that your home TPN supplies make it safely to your destination along with you
Being prepared for any situation, including emergencies, whether traveling by plane, train, car, or boat
Weddings, family gatherings, career or educational events, vacations—home TPN doesn't have to keep you away from the travel opportunities in your life, and the right home TPN provider knows it, too.
When researching a new home TPN provider and deciding whether or not to make the switch, take care to look into what resources they provide for traveling with home TPN and how available they will be to support you on every leg of the journey.
Does the TPN provider specialize in meeting the needs of home TPN consumers?
Generalist infusion providers provide a wide range of infusion services, meaning home TPN is just a slice of the bigger pie. Your pharmacist there may know home TPN well, or the bulk of their training could be in other therapies. It's important for you to know your pharmacist's clinical experience with home TPN and the team backing them up.
That's where home TPN patients can benefit from the expertise of a home TPN specialist pharmacy. Providers specializing exclusively in home TPN are staffed with Board Certified Nutrition Support Pharmacists and clinicians who have received advanced training and accreditation in nutrition support exclusively for home TPN and are focused primarily on meeting the needs of patients like you.
Nutrishare – The Only Pharmacy Specializing in Home TPN
As the only provider that focuses exclusively on home TPN, our teams are laser-focused on providing a home TPN experience as unique as you are.
For over 30 years, we've been providing exceptional home TPN services, one-on-one clinical care, and a community of physicians and patients for support. We work directly with your doctor as an extension of your existing care team to ensure you get the best treatment for your needs.
Nutrishare offers convenient shipping to 48 states (with availability in Louisiana and Mississippi coming soon), simple online ordering, and extensive support to empower you to travel.
The Choice is Yours
You know what's best for your care. To learn more about making the switch to Nutrishare, get started today with an insurance pre-check, or call us at 1-800-466-3876.